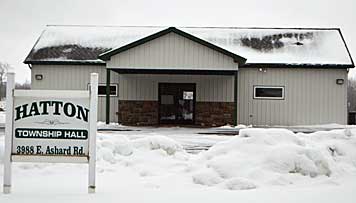 Hall is located at :
3988 E. Ashard Rd., Harrison, MI 48625
989-386-8123

Mailing Address:
5040 S. Cornwell Ave,
Clare, MI 48617
Cemetery
[ CEMETERY PICTURE HERE ]
Location: on Mullet Rd., North of Hatton Rd.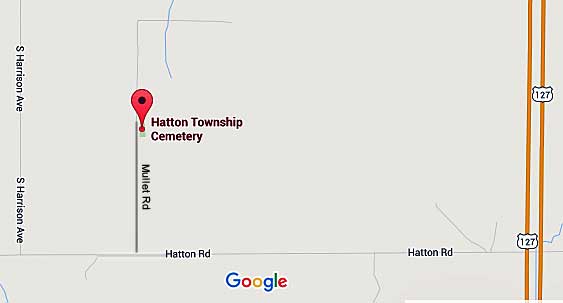 Click Map for Larger View
Visit Google Maps for Directions to the Cemetery
Download Cemetery Resolution Document
Highlight of Pricing:
LOTS (single burial sites; cost includes perpetual care) $150.00
Opening and Closing of Sites $300.00
Burial of URN/ASHES $75.00
Disinter (Relocation or Removal) $300.00
Setting of Headstones/Monuments (includes footings)
Single (One Name) $135.00
Double (Two Names) $200.00
** If larger, cost will be determined case by case as necessary.
For purchase of a lot, contact Jessica Evans, Clerk (989-965-1660).

For questions regarding opening/closing, burial, or setting of headstones, please contact Jeff Smith, Sexton.



Jeffrey Smith, Sexton
989-588-9294